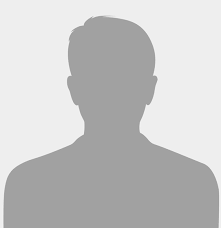 Kyle Taylor
Health Club Manager
I have been playing football from a very young age. Through this I became interested in the biomechanics of the human body and so decided I would pursue a career in health and fitness. My passion is helping people to achieve these goals. I'll be delighted to help you if you require any fitness advice or would like a personalised fitness plan, I'll be happy to assist!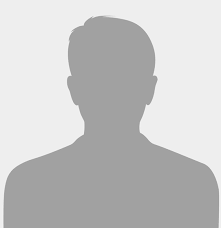 Stuart Taylor
Assistant Manager
Having played football from a young age, I naturally progressed in to being interested in various different aspects of fitness and methods of training, especially plyometrics. I firmly believe that no matter the lifestyle, everyone would benefit from a structured, progressive training schedule. If you have any questions or even just want a chat, please feel free to come see me!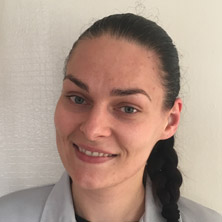 Tamara Gromova
Fitness Instructor
Since I was a child, I have been passionate about sport. I have always been active from a young age. I was part of the Latvian national athletic team and I learned if you work hard you will have success. I can teach and help you to exercise correctly, educate, motivate, plan and coach you to help you get the best from you workouts and exercise plans.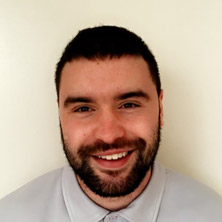 Brandon Knott
Fitness Instructor
I've worked or been involved with fitness in some way since I was 18. Having played various sports from a young age, I found myself becoming more interested in the coaching side of things, especially conditioning in preparation for any of your goals.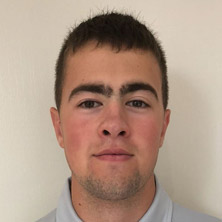 Scott Mathieson
Membercare Assistant
I'm very passionate about sport and fitness, especially golf, which I compete in at various competitions. I also enjoy helping people, so if you are in need of a spot, or just in need of advice, give me a shout! I'm also here for any cleaning or maintenance issues!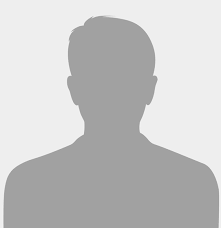 Reigan Thomson
Membercare Assistant
I have played football from a young age and so this led me to want to get in to fitness. Having the opportunity to come and work at the club as a membercare assistant has given me a chance to hopefully work my way up and develop more in to fitness. If you have any needs or questions please just let me know!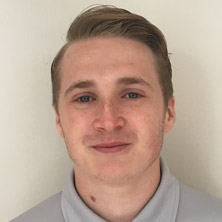 Stephen Marr
Membercare Assistant
From a young age I was involved in football. This led me to become interested in fitness and so I have followed my passion in to working in the fitness industry. I enjoy helping people and ensuring that standards are maintained within the club so that members and guests can enjoy their time here. If you have any questions or need help, dont hesitate to let me know!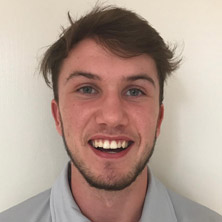 Ryan Dunn
Fitness Instructor
I am very passionate about fitness and teaching others how to achieve their goals. I believe exercise is an essential part of daily life as it teaches people discipline, confidence and better quality of life. To be able to give someone those things is, I believe, the main goal of any fitness instructor. If you need anything, from advice to a spot on an exercise, I'm happy to help!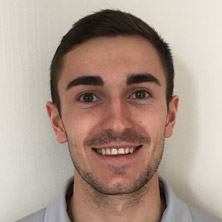 Leon Greig
Fitness Instructor
From a young age I have always had a passion for sport, exercise and health. I started off competing nationally in track and field – which eventually led to my curiosity for sport and exercise science. My major interests at current lie in biomechanics, exercise physiology and strength and conditioning with their applications to both recreational and competitive settings. On top of all of this I have a major passion for helping others achieve on anything from goal setting to exercise technique or injury prevention/management, I'm happy to help!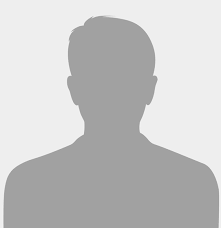 Sarah Gauld
Fitness Instructor
I have always been in to fitness but did not expect to be here! After my own health went south I sought out a PT to learn about training and nutrition. I loved the confidence I gained with feeling happier, stronger and fitter so decided to delve deeper in to the fitness industry. Fast forward to now and my goal is to help everyone achieve what they think is out of their reach. If you have any questions, just ask!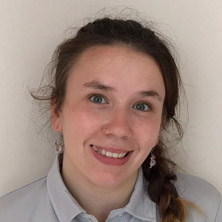 Donna Ruston
Membercare Assistant
From a young age I have always liked to help people and so decided to pursue a career in hospitality and leisure in order to further my knowledge and development. If you have anything you need a hand with then just let me know!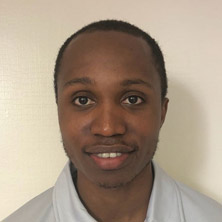 Elias Gear
Health Club Attendant
For the past thirteen years I have been competing in amateur boxing, which entails demonstrating high levels of fitness, self-discipline and determination. As a boxer I have participated in several international competitions. Boxing coaching with young people from disadvantaged backgrounds has helped me understand a variety of communities that needs attention and focus. When given focus I was able to improve their self-discipline and motivation, and they went on to compete in the British championships My current and prior posts in fitness have provided me with significant experience in working with people of all ages and abilities.